Hello. My name's Alexandria but please, call me Alex.
I'm a London-based wedding photographer specialising in stunning, creative reportage.
I've been a professional photographer for over seven years now, capturing hundreds of amazing weddings in the UK and all over the world. My experience spans elegant country house weddings and stylish city affairs through to idyllic destinations.
I was born in Guernsey and my family moved to London not long after I was born. We then lived in Dorset for my teenage years, and after uni I returned to the Big Smoke. It's the city I'm proud to call home. I live in Walthamstow, East London with my partner Edd and our beloved Hungarian Dachshund, Alan.
Away from photography, you'll find me exploring the great outdoors with Edd and Alan or having a drink in a dog-friendly pub. I'm an art, fashion and film noir devotee and love to explore the galleries, museums and unique spaces that make up London's creative playground and continuously influence my work.
I'm blissfully happy when enveloped in the company of my friends and family with lots of laughter. When I'm not behind the camera, I love yoga and reformer pilates and I'm partial to some '90s hip hop, rock and a cheeky bit of drum n bass. Oh, and mine's a glass of full-bodied red Bordeaux, if you're asking.
My creative adventure…
I've always been drawn to artistic, creative pursuits and fell in love with photography during my Visual Art and Design Diploma at college. I was exposed to fine art, graphics, textiles and so much more. In 2004, I completed a BA in Digital and Film Photography where I learned the techniques to complement my natural talent.
After graduation, I began a career in the fashion industry and assisted the esteemed fashion photographer Alice Hawkins. I've worked with prestigious brands including Nike and Rado and been part of some pretty incredible shoots, including on a private jet in Biggin Hill Airport where I got to sit in a spitfire.
Like most photographers, I was asked to shoot at friends' weddings and cheerfully obliged. In 2009, I secured my first professional wedding which I captured on film and developed in my dark room. My clients were moved to tears by the images I created and it completely humbled me.
Every aspect I enjoyed documenting as a fashion photographer – beautiful clothes and impeccably styled locations - was right there in wedding photography, but with so many sumptuous extras. Crazy in love couples surrounded by their favourite people, delectable food and drinks and the best party they'll have ever thrown.
I've always appreciated how fleeting and precious time is. I realised that through the medium of photography I could capture precious moments as they happened, creating an imprint that could be cherished forever. I was completely hooked.
The word spread about my work and clients recommended me to their friends and family. It was the beginning of a journey I never intended to have, but I'm so grateful I did.
In 2015, I set up Alexandria Hall Photography and I've never looked back.
My approach…
I'm a reportage photographer. Essentially, this means I capture the precious moments of your wedding as they unfold naturally, rather than stage them. This creates real, emotive images and an honest visual narrative of your big day. I'm a great believer that a picture can tell a thousand words and I love being a visual storyteller.
I take a friendly, hands-on approach. It's crucial to me that we get to know each other before the big day and that I determine exactly what you want - one person's version of perfect is very different to another's.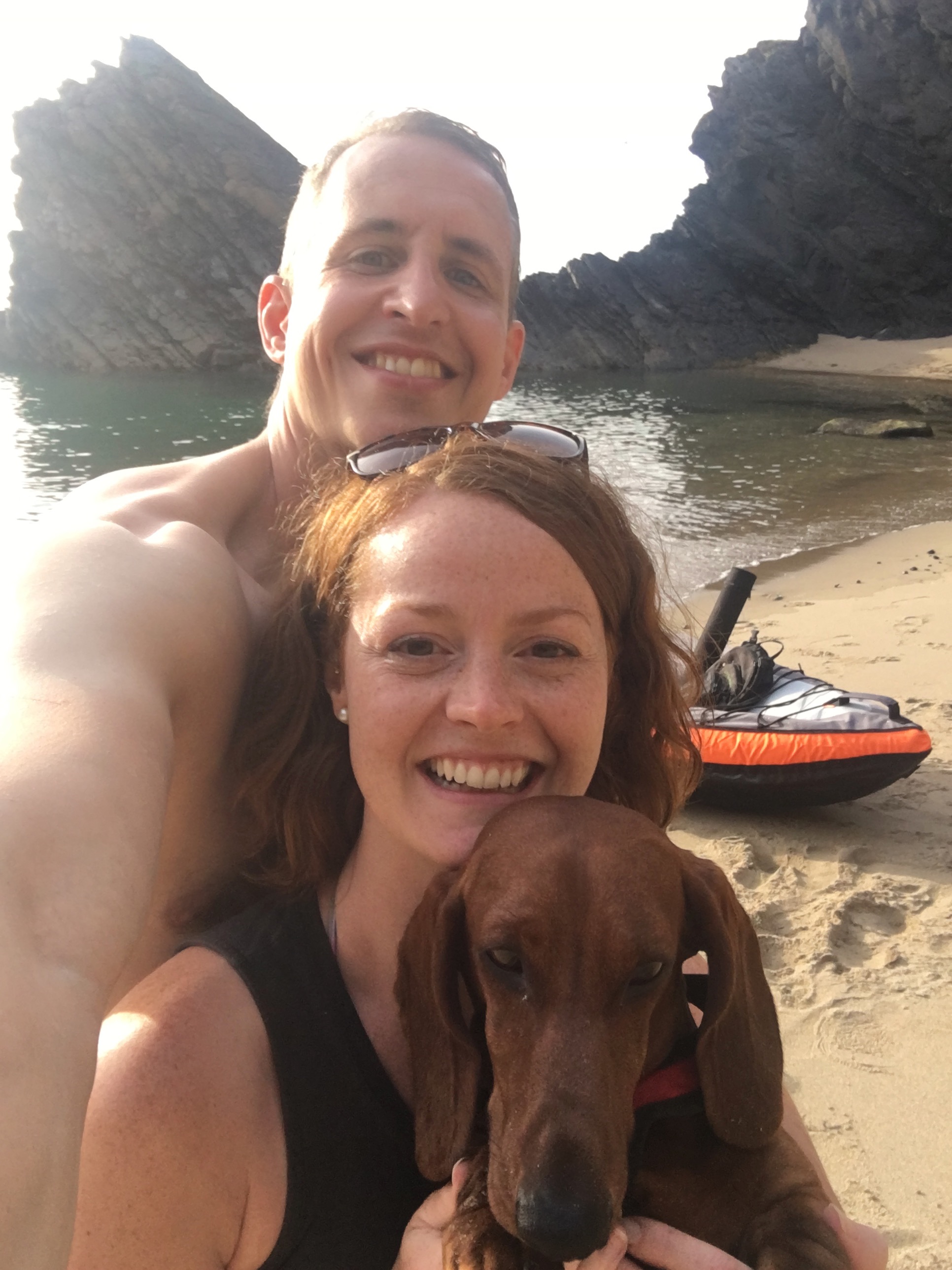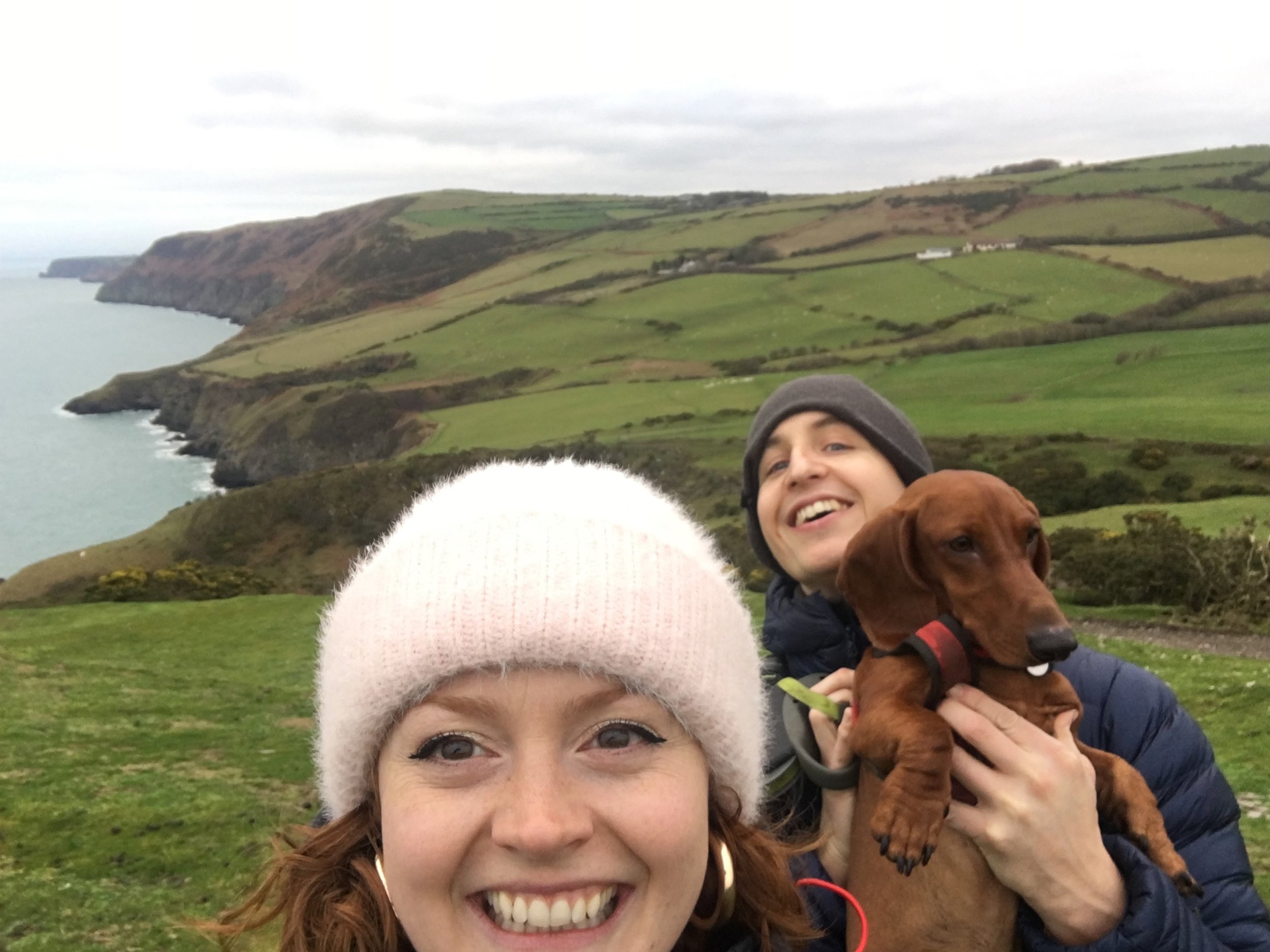 I meticulously plan in advance and love scoping out the venue behind closed doors. I make it my mission to find the unusual spaces, the undiscovered, wow-factor backgrounds I know will make a stunning backdrop.
On your big day, I'm naturally relaxed, warm and friendly and although I seamlessly blend in with the guests, I'm giving it my all behind the scenes. I discreetly get into all the nooks and crannies to capture the magic moments you may not see - a look, a hand squeeze, tears of joy or laughter.
I'm not afraid of some gentle ushering of your excited guests to nail those invaluable family shots - but I won't domineer the pace. I'm quietly confident when suggesting an idea for an amazing shot, but I'll never, ever impose it on you or interrupt a special moment. I work extra hard to make you and your guests feel at ease with me and in front of the camera.
Some photographers head home once the cake has been cut but I love to be at the party too, if you'll have me. Everything I do is in pursuit of the perfect shot and I'll always go the extra mile. It's my way of doing justice to all the love, time and care you've invested into one of the biggest days of your life.

My photographic style…
As well as weddings, I specialise in fashion editorial, portraiture, commercial and architectural photography and you can see examples of my work here.
My diverse experience and fresh insight brings a contemporary perspective to my wedding photography. I love creating fashion-inspired photos that showcase all the exquisite details. My images are artistic, clean and timeless but always bursting with character.
I mostly shoot in colour, as I'm enchanted by the kaleidoscopic aspect of weddings. I'm also a black and white enthusiast - it can absorb a moment without any distraction and expose the lovely, raw moments.
I have a strong appreciation for composition and lighting and a great eye for detail. I appreciate historical or unusual buildings and exquisite architecture. Having said that, I'm an old romantic at heart and love a 'moment' to document. The giddy excitement of the getting ready party, the expectant look down the aisle from the nervous bride/groom that makes your heart skip a beat. The bubbling emotion of the 'I Do' right through to the party when everyone lets their hair down.
Why choose me?
To me, being a wedding photographer is the greatest job in the world and I put my heart and soul into it. I feel a sense of proud responsibility to capture your magic moments. I know it's not just a wedding - it's one of the most important days of your life.
I'm often mistaken for a guest or an old family friend - and this makes me ridiculously happy! I'm naturally bubbly and enthusiastic and clients have told me I bring a fun, light-hearted and relaxed presence to their day. There'll be lots of laughter, especially when the nerves need dissipating and the magnitude of the day starts to kick in, pre-champagne (and I'm good at ensuring you have a chilled glass of bubbly when you most need it!).
I happily throw myself into the energy and emotion of your big day and love getting to know and love your guests as much as you do - but I'm tirelessly professional and fully committed to getting the results you want.
My fashion background and modern, distinctive style places me at a creative advantage. One of my most memorable and exciting commissions was being chosen by TV presenter and former model Amanda Byram to capture her wedding at London's Mandarin Oriental Hotel, and the photographs were featured in Hello! Magazine.
Through my visual storytelling, you'll get a beautiful compendium of the day, one that tells your unique story. Weeks later, when the post-wedding and honeymoon blues can sometimes set in, my photographs will have you laughing (and blubbing) all over again.
I know, before they've even been taken - that your wedding photos will become a treasured keepsake, a cherished heirloom that will stay with you forever. Being able to capture an ephemeral moment in time and record it forever is more than just special - it means the world to me.

With love,
Alex x